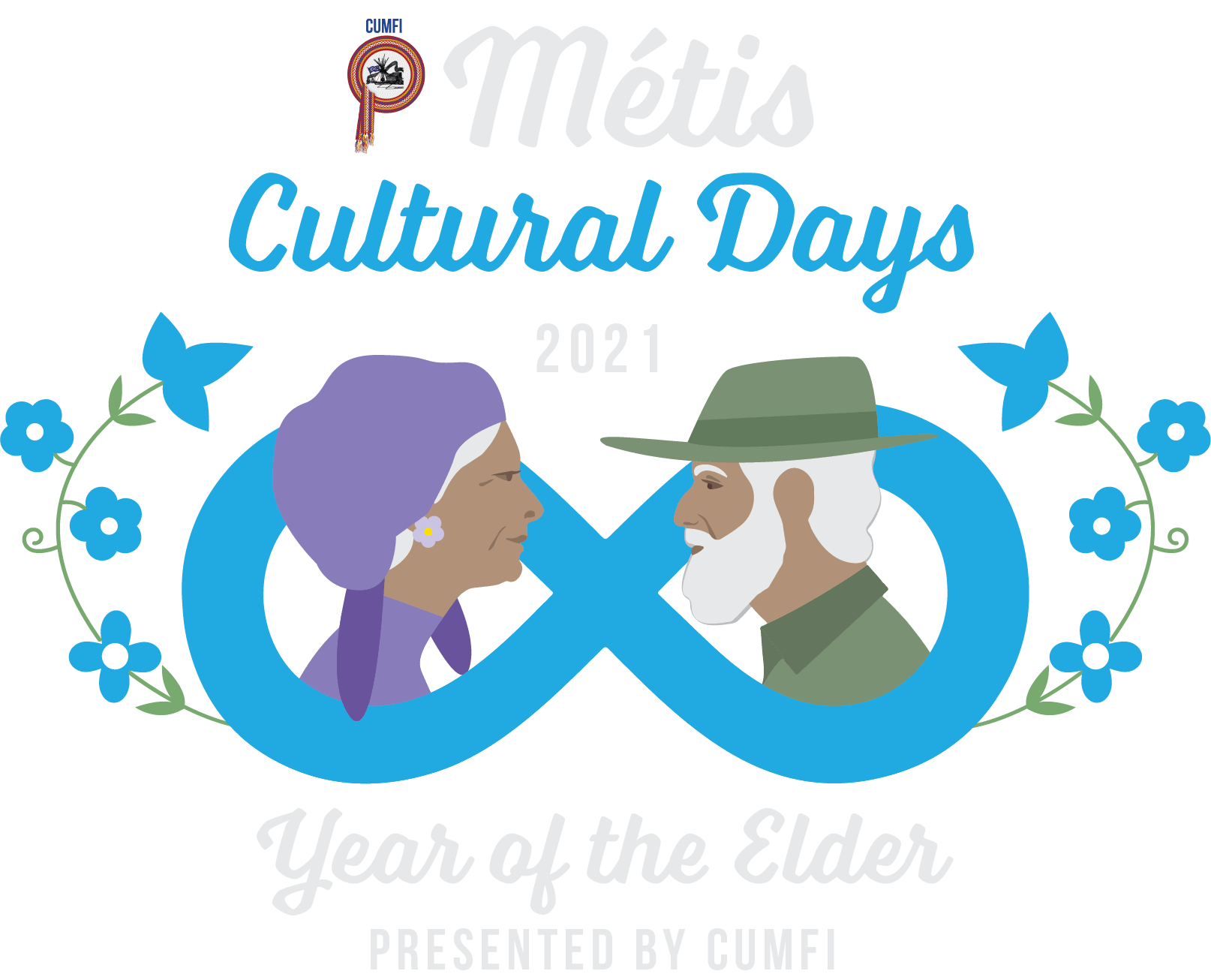 Welcome to our Métis Market
Browse through our vendors. Your support helps each and everyone in the community.
Métis Cultural Days 2021 Vendors

Be sure to visit our vendors and information booths set up on Boomtown Street at the Western Development Museum!
FRIDAY, SEPTEMBER 10: 4:00 PM – 8:00 PM

SATURDAY, SEPTEMBER 11: 10:30 AM – 8:00 PM

SUNDAY, SEPTEMBER 12: 9:00 AM – 3:00 PM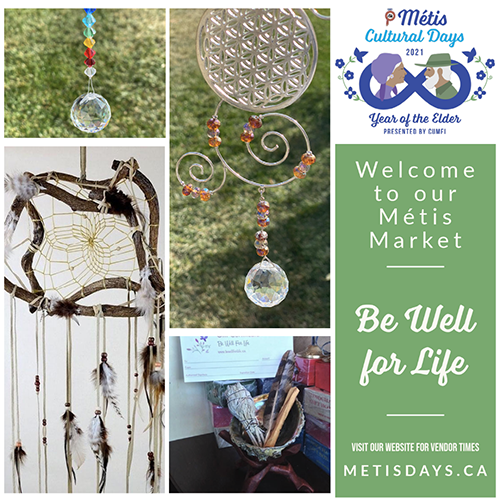 Be Well for Life
Metaphysical, mini-readings, prisms, dreamcatcher, sage, willow bunches.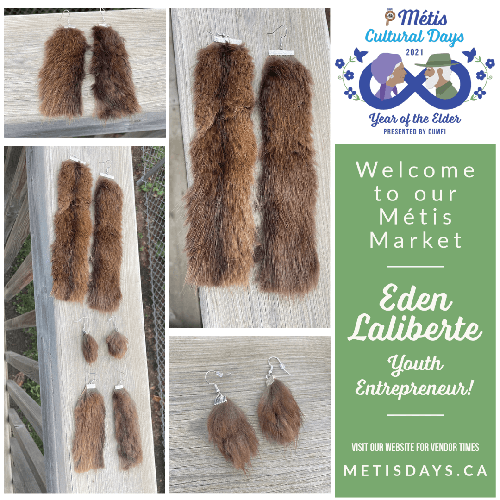 Eden Laliberte - Youth Entrepreneur

Repurposed and new Métis inspired jewelry with a foundation in furs. I am 12 years old and with the help of my parents I love to create wearable art inspired by my culture.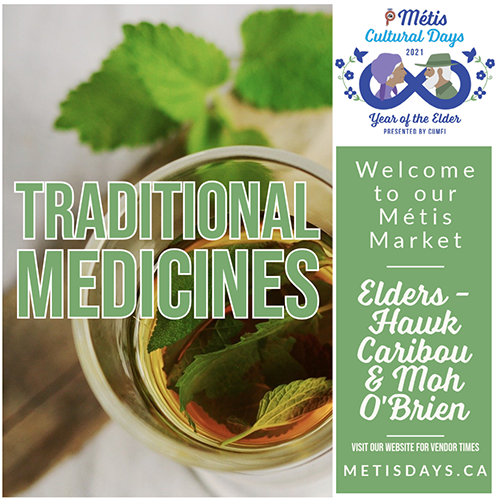 Elders Hawk Caribou & Moh O'Brien

Traditional Medicine

Huda Jewelry

Henna Tattoo & Jewelry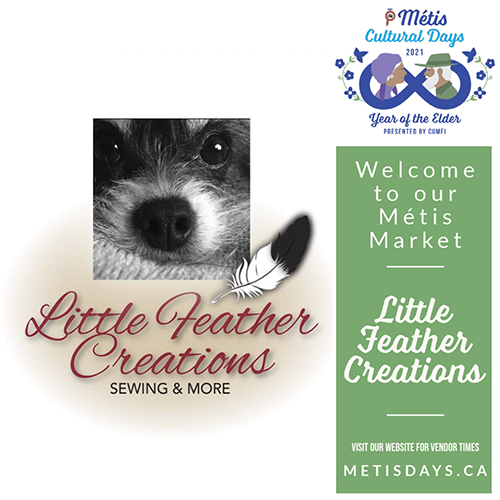 Little Feather Creations
Unique aboriginal dog clothes, original ribbon skirts, star quilts, custom jewelry.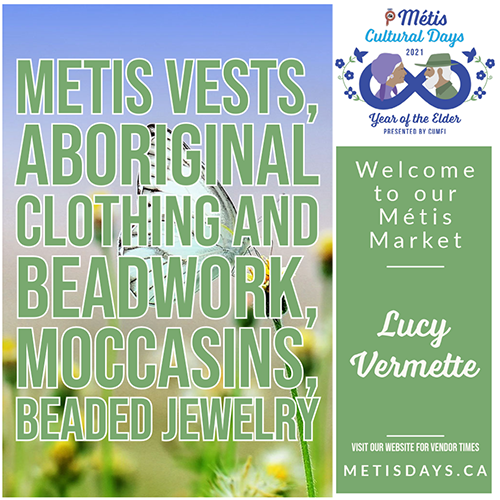 Lucy Vermette
Metis vests, Aboriginal clothing and beadwork, moccasins, beaded jewelry.
Elders Marlene Conron and Kay Pruden
Homemade dog biscuits, jewelry, flowers, dreamcatchers, and wool.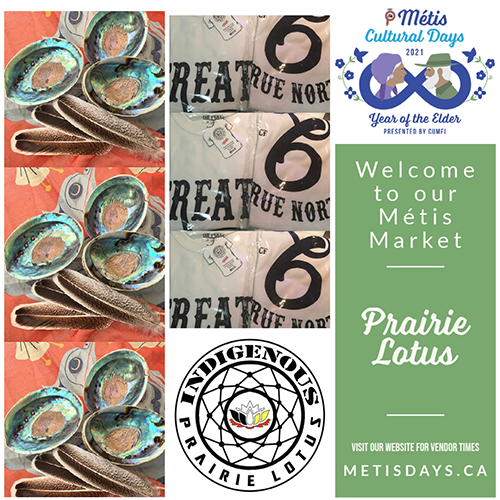 Prairie Lotus
Aboriginal apparel & giftware, traditional teas, kokum scarves, bead supplies.
Rebellion Apparel

Metis inspired t-shirts, hoodies and accessories. Formerly called Metis Me now called Rebellion.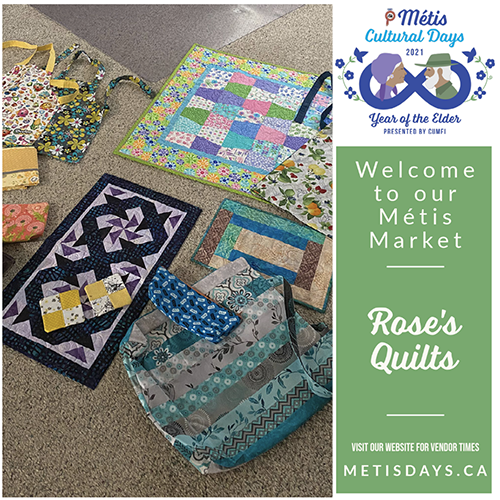 Rose's Quilts
Aprons, makeup bags, tote bags, pencil cases, coasters, placemats.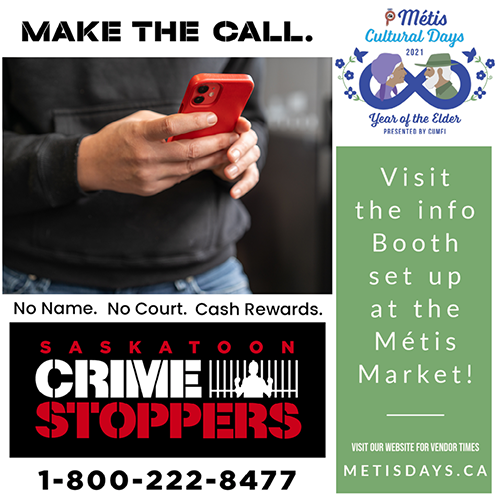 Saskatoon Crime Stoppers

Visit their information booth set up in the Metis Market on Boomtown Street at the Saskatoon Western Development Museum.

In the spirit of reconciliation.

The Métis Cultural Days will play host to community participation, awareness and engagement in Métis Arts, Culture and History.